About
Flu Clinic
Current Patients Only, By Appointment Only

Call the office to schedule an appointment at 518-207-2273 or request an appointment in your patient portal account.

We have upcoming flu clinics for established patients by appointment only on:
Thursdays from 1:00 pm – 4:00 pm starting on 9/14/23
Albany Family Medicine welcomes patients of all ages, from infants through adulthood, offering family medicine and OB/GYN services, osteopathic manipulation, as well as on-site blood drawing services. We provide office-based care in Albany, NY, and inpatient care at St. Peters Hospital in Albany and Albany Medical Center for our obstetrics patients.
Our practice is unique – we are a teaching facility for Albany Medical Center's family medicine residents. This ensures we are always at the forefront of our field, and the residents of this program are an integral part of our team.
Albany Family Medicine has been Recognized by the National Committee for Quality Assurance (NCQA) as a New York State Patient-Centered Medical Home (NYS PCMH). This designation affirms Albany Family Medicine's commitment to the delivery of innovative, quality, compassionate healthcare and highlights our dedication to the wellbeing of our patients.
We offer extended evening hours during the week and both in-person and virtual appointments for your convenience. We are located directly across the street from Albany Med's ER. Patients can park in the parking garage (405 Myrtle Avenue in Albany) and enter the 4th floor to get to our office.
Specialties
Family Medicine
Family Medicine with Obstetrics
Doctors
First Year Residents
Second Year Residents
Third Year Residents
Accreditation & Awards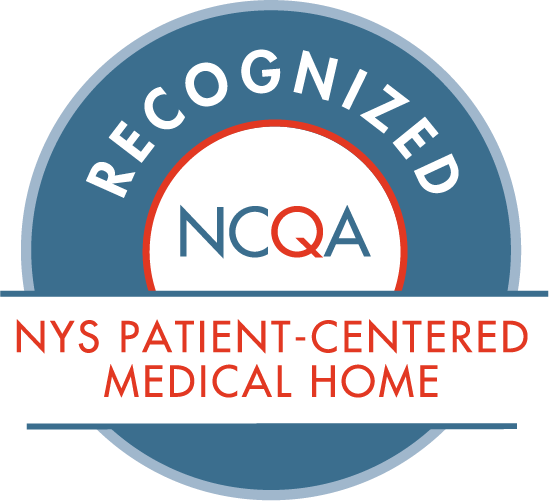 Patient Forms
The PDF forms below can to be downloaded and printed. After filling them out, they can be sent to our office or bring them with you to your next appointment.