About
Follow us to Wellness Way
February 26, 2024, Latham Medical Group will move to Wellness Way, the new cutting edge medical facility for CCP and CDPHP located at 6 Wellness Way, Latham, that will offer a seamless experience between patients, providers, pharmacy, and health plan – and it's only 2 miles away. Email updates will be sent to our patients. Learn more: WellnessWayLatham.com.
Latham Medical Group (commonly called LMG) is a family medicine practice providing care for patients of all ages, from newborns to older adults. For over 50 years, we have provided innovative, compassionate, and quality healthcare to our community through comprehensive care, coordination, and intervention.
Together, we can support and educate our community. We are proud to offer our patients many services within our practice, including integrated behavioral health, diabetes education, a hypertension program, clinical pharmacy services, and population health to assist in finding resources you may need. We also offer sports medicine services on Fridays and dozens of on-site subspecialty services at our location at the Capital Region Health Park, all to support our community of patients.
As a primary care practice, we work closely with area specialists involved in your care. We are open Monday through Friday, with physicians available 24/7.
Latham Medical Group has been Recognized by the National Committee for Quality Assurance (NCQA) as a New York State Patient-Centered Medical Home (NYS PCMH). This designation affirms Latham Medical Group's commitment to the delivery of innovative, quality, compassionate healthcare and highlights our dedication to the wellbeing of our patients.
Our goals are to provide you with a practitioner that you can establish and maintain a long and lasting relationship that supports you throughout your life.
Specialties
Family Medicine
Sports Medicine
Doctors
Accreditation & Awards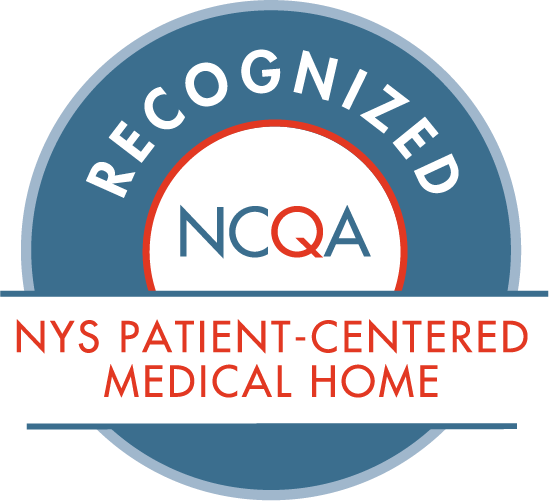 Patient Forms
The PDF forms below can to be downloaded and printed. After filling them out, they can be sent to our office or bring them with you to your next appointment.