CapitalCare Family Practice Slingerlands will close early on Friday, December 22nd, at 11:30 am and remain closed on Monday, December 25th, and Tuesday, 26th, for the holiday. The office will have a provider on call at all times for sick calls.
About
Flu Clinic
Current Patients Only, By Appointment Only

To schedule your flu vaccine, please text or call the office at 518-439-2460 to book a time for your appointment.

Thursdays until 11/16 from 4:30 pm – 5:30 pm
CapitalCare Family Practice Slingerlands, located in Albany County, NY, sees patients of all ages from birth through adulthood in a warm and welcoming environment. Our providers work as a team to provide care to our patients, including annual physicals, wellness exams, sick visits, preventive care, and more.
CapitalCare Family Practice Slingerlands has been Recognized by the National Committee for Quality Assurance (NCQA) as a New York State Patient-Centered Medical Home (NYS PCMH). This designation affirms CapitalCare Family Practice Slingerlands' commitment to the delivery of innovative, quality, compassionate healthcare and highlights our dedication to the wellbeing of our patients.
We offer early morning hours during the week for your convenience. We also provide telemedicine visits and a patient portal to connect with us online securely.
Our office takes lunch daily from 11:30 am to 12:30 pm. Please call our office first before coming in if you are ill to avoid the potential of unnecessarily exposing other patients and our staff to COVID-19.
For urgent matters outside of our normal business hours, please call our office and our answering service will page the on-call provider.
Specialties
Family Medicine
Nephrology
Doctors
Accreditation & Awards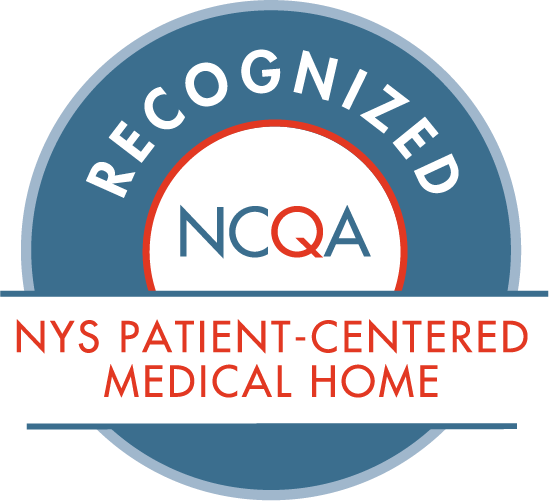 Patient Forms
The PDF forms below can to be downloaded and printed. After filling them out, they can be sent to our office or bring them with you to your next appointment.