About
Niskayuna Internal Medicine is an experienced team of board-certified internists and advanced practitioners dedicated to the overall health and wellbeing of our patients. We provide medical care to adult patients with skill and compassion.
Our practice offers telemedicine visits when needed and a patient portal to connect with us online securely. We also offer a Care Management Program to help our patients who have complex health problems and access to clinical pharmacists and behavioral health consultants.
We understand the importance of providing accessible care, which is why we offer early and late appointment times with our providers for both sick visits as well as routine visits. A provider is always on call and available for emergencies, and when urgent needs arise, our patients can also utilize CCP's Urgent Care Center in Latham.
Niskayuna Internal Medicine is located at the multispecialty health park on River Road in Niskayuna, NY. This multispecialty medical building is a one-stop shop for patients in and around the Niskayuna area looking for convenient access to medical care. Several other services are offered at the health park, including endocrinology, neurology, oncology, pulmonary medicine and more.
Niskayuna Internal Medicine has been Recognized by the National Committee for Quality Assurance (NCQA) as a New York State Patient-Centered Medical Home (NYS PCMH). This designation affirms our commitment to the delivery of innovative, quality, compassionate healthcare and highlights our dedication to the wellbeing of our patients.
Please note our answering service will be answering our phones during the lunch hour (12:00 pm – 1:00 pm) daily.
Specialties
Doctors
Accreditation & Awards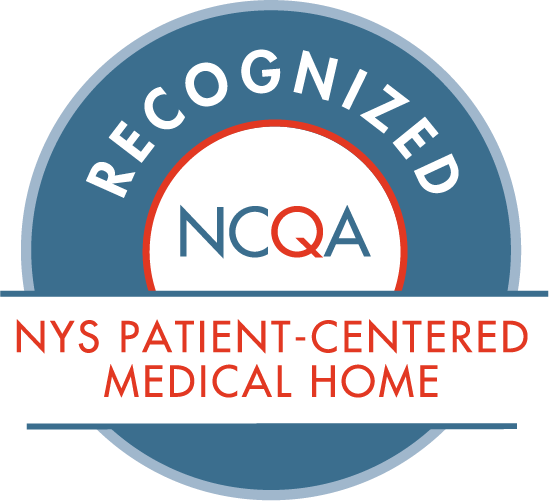 Patient Forms
The PDF forms below can to be downloaded and printed. After filling them out, they can be sent to our office or bring them with you to your next appointment.