About
Follow us to Wellness Way
February 12, 2024, Community Care Pediatrics – Latham will move to Wellness Way, the new cutting edge medical facility for CCP and CDPHP located at 6 Wellness Way, Latham, that will offer a seamless experience between patients, providers, pharmacy, and health plan – and it's only 2 miles away. Email updates will be sent to our patients. Learn more: WellnessWayLatham.com.
_____
We are moving to a new number! Beginning January 1st, 2024, you will no longer be able to reach us at 518-783-3110. Please use our new number: (518) 713-2099.
Welcome to Community Care Pediatrics – Latham, commonly called Latham Pediatrics by our families of patients! As board-certified pediatric practitioners, we are trained to diagnose and treat a range of acute and chronic medical conditions in children of all ages. As parents ourselves, we understand the concerns you may have surrounding the health and wellbeing of your child.
We are conveniently located at the Capital Region Health Park in Latham, NY, which is convenient and easy to get to for anyone in the Capital Region. Our location offers numerous advantages, including ample, free parking and dozens of on-site medical subspecialties, including lab, urgent care for after-hours care, medical imaging, surgery, physical therapy, audiology, and more. You can expect our colleagues to care for you in a prompt, courteous, and personalized manner.
We are focused on access to care and are committed to seeing you when you need to be seen. In addition to regular business hours, Latham Peds offers medical care into the evening hours, on weekends, and even on most holidays. We offer telemedicine visits, same-day appointments, routine care visits generally within two weeks. Your phone calls are triaged by our experienced staff and returned promptly. Our pediatricians cover our patients at multiple local hospitals in Albany and Schenectady. We also use a patient portal for you to connect with our practice securely online.
Community Care Pediatrics – Latham has been Recognized by the National Committee for Quality Assurance (NCQA) as a New York State Patient-Centered Medical Home (NYS PCMH). This designation affirms Community Care Pediatrics – Latham's commitment to the delivery of innovative, quality, compassionate healthcare and highlights our dedication to the wellbeing of our patients.
Specialties
Doctors
Accreditation & Awards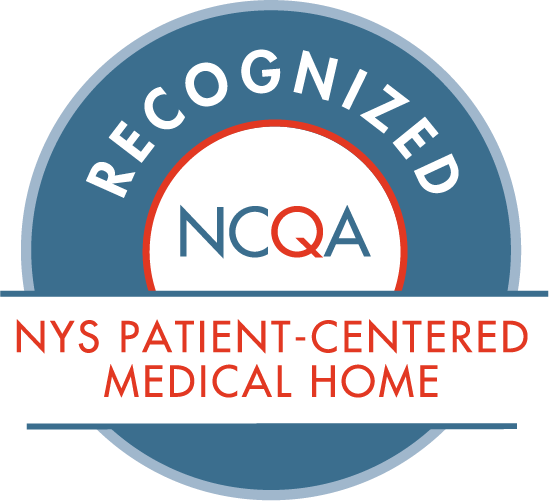 Patient Forms
The PDF forms below can to be downloaded and printed. After filling them out, they can be sent to our office or bring them with you to your next appointment.