We deliver top quality, innovative, and compassionate care to our patients.
CCP is built on relationships – with our practices, our colleagues, and our communities. We have over 40 primary care practices that serve as important portals of entry into our system and where most of our patients first have a CCP experience and build lifelong relationships.

Our primary care practices have the support of over 30 different subspecialties with well-known and respected physicians. As one organization, our practitioners are connected and regularly interact to share best practices, develop optimal processes and innovative ideas, teach each other, and create the best experience for our staff and patients.

Whether you call us Community Care Physicians or CCP, we are known in the area for our commitment to quality patient care, incorporating advanced technologies, integrating clinical research, participating in community activities, and improving the patient and provider experience.

We don't practice medicine for awards, but we're proud to be recognized by our employees as a Best and Brightest Company to Work For®, a Times Union Top Workplace, a Business Review Best Place to Work, and even a national Top Workplace USA. Come join our award-winning team and the CCP family!
Our team members enjoy these benefits
Achieve professional satisfaction and positively impact the people of our community. Discover your next career opportunity here at CCP.
Meet our people and hear what they love about CCP!
Work/Life Balance

Terra Berghela, CPC

Growth Opportunities

Rachel Geissler, RN

Collaboration

A. George Pascual, MD

Long term relationships with patients

Ellen Guerin, LPN, CPC

Positive Environment

Jacqueline Reiner

Central Management Services

Dr. Manish Mehta, MD, MPH, FACS
Work/Life Balance
We put people first, over everything else, and we want to be sure everyone on our team enjoys a healthy work-life balance.
Work-life balance can mean different things to different people. Perhaps it means having flexibility of hours, being able to work remotely, or knowing that you leave work at work. Our overarching goal is to ensure all employees work at the top of their license, technology is utilized to streamline workflows and tasks, and that employees feel supported and respected for the greatest professional satisfaction.
As an employee of Community Care Physicians for over two decades, it is no surprise that this company has been recognized nationally. I have had the honor to witness Dr. Parikh's vision come to fruition never losing sight of everyone's contribution. I have been mentored, have had the opportunity to grow, and I am a part of an incredible work family. I have received support from CCP on both a professional and personal level. My co-workers and the physicians in our group have taken remarkable care of my family and I over the years; which is a testament to how profoundly this company cares for both its employees and patients. Words truly cannot express how proud I am to be a part of this innovative company.
Terra Berghela, CPC
Practice Manager and Specialty Charge Manager
I enjoy working at CCP because of the Family atmosphere, I have grown with the practice and have developed wonderful relationships with the providers, my coworkers and many patients.

Working in a private practice gives me the benefit of providing patients with continuity of care.  I see the same patients throughout the months and they are comfortable and trust the practice and myself.  Many patients consider me their friend and I feel the same about them.

I was able to go to go to nursing school over the past 20 months due to the practice accommodating me with a flexible schedule.  The support from the team while I was in school was like no other.

Being a team member of CCP has allowed me to enjoy my evenings and weekends with my family, the ability to attend school functions, sporting events and be able to enjoy major holidays off.
Colleen Keller, CCMA, LPN
Growth Opportunities
Financial growth, professional growth and personal growth – these are three things our employees have said are important to them.
At CCP, we invest in our teams and provide opportunities to grow within our organization. We have people in senior management roles in CCP who started as interns, clinicians who began their careers as students and are now nurse practitioners, and employees who began in the clinical setting and moved to administration. We are invested in our team members' development and your career experience is of the utmost importance. We provide on the job training, encourage education and community leadership programs, offer shadowing programs, tuition reimbursement, and other mechanisms to ensure that our employees have the time and ability to grow while working at CCP. The longevity of our teams is something that has enabled CCP to be successful over the years.
I started as an operator when I was getting into nursing school. They knew I was in nursing school, and when a MA position opened up, I jumped at that position. I got my LPN and stayed on at the same practice, and after completing my RN, I moved to another practice that had an opening for a nurse manager. I like CCP because of the opportunity they gave me. When I saw the opening for a clinical supervisor, I knew I did not have all the credentials they were looking for, but I also knew that I had done so much through this company. I knew from the front desk to the nursing staff what was done at the practice, and I had some people that helped me along the way to getting this position in nursing at CCP.
Rachel Geissler, RN
Community Care Pediatrics - Latham
I have been a part of ImageCare since 2019. I started as a front desk patient support specialist in our Breast Center. Within the year I was able to move into the wider ranged position of the call center adapting my skills to all our modalities. I never felt stuck in a position as there was always opportunity to grow and expand. I have gone from front desk patient check in, to phones, to running the ImageCare Delmar front desk, to now a Certified Breast Patient Navigator all within my 3 years here. This job has given me great experiences and I am truly grateful for that. I see a future full of long-term growth and personal expansion I never would have anticipated. I truly feel that I am working with professionals who constantly encourage me to grow and learn and push me gently into new and challenging opportunities.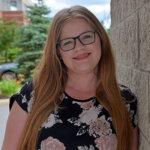 Michaela "Mickey" Gagliardi, CN-BA
Certified Breast Patient Navigator
ImageCare Medical Imaging
Working at CCP/CCFM is so much more than your typical healthcare job.  It's about growth, building long term relationships with our patients, while helping them achieve their goals.  I wanted to work in an office where employees treat their Patients as family and have found that at CCP/CCFM.  I know my future will flourish because of the environment at CCFM and the opportunities offered as being an MA while preparing for a role as a LPN.
I've been working with CCP for 6 years. I started during my residency and continued through my professional practice. One of the reasons I love being a part of CCP is because as the multispecialty and primary business grows, I have opportunities to influence how it grows. My voice is heard and I get to see how it influences my practice and CCP as a whole. They help me provide the services for my office's community including preventative and interventional services.

Personally, I am proud to work at my office because the staff and nurses here give the personal touch to our patients but also each other, especially during the COVID 19 pandemic. We work as if we were a family and our patients are all our responsibility. I look forward to growing my practice along with my office because even on the bad days, I've never regretted what I do, or with whom I do it.
Bryan Dworsky, MD
CapitalCare Family Practice Ravena
Collaboration
As a multispecialty medical group, we discovered early on the benefit of assembling practices of various specialties within the same facility.
Not only was it more convenient for patients, but it allowed for greater collaboration between practices, and you easily get to know your peers. But even for the offices not co-located in the same building, CCP is focused on fostering a collaborative environment to lead to better clinical outcomes and greater professional satisfaction. People want to feel connected – to share best practices, talk about interesting cases, learn from each other and just generally get to know each other. We have several opportunities to connect with your colleagues both in person and virtually, including through nursing councils, cross-disciplinary project teams, and social events.
As a primary care physician, having specialists within our group has helped to improve the health of my patients. We truly have a "community" of physicians at CCP that collaborate to provide the best care for our patients.
A. George Pascual, MD
Community Care Pediatrics - Clifton Park
Working with Community Care is everything you'd expect out of a healthcare job and so much more. CCP offers an exceptionally warm and welcoming work environment and is a tight knit family. Every day is a new adventure to learn something new, collaborate with an exceptional team, and to have the privilege of taking part in patient care and assisting them to achieve their therapeutic goals.  No matter the position, everyone at CCP has a critical role in patient care. With CCP, Monday mornings are something to look forward to.
As both a primary care pediatrician and a specialist in developmental disabilities, I get to see both sides of CCP practices. The central administration is able to handle the unique needs of both. I don't have to worry about balancing a checkbook, understand labor laws, or work through piles of requirements. I can just enjoy the practice of medicine. We enjoy a collaborative relationship with other pediatric practices and have great opportunities for teaching. I have lived in the Capital area for more than 40 years now and still love to call it home.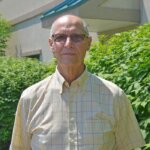 Anthony Malone, MD
CapitalCare Developmental Pediatrics
Long term relationships with patients
We see patients through their highest highs and their lowest lows.
When you have a question about your health, you go to your doctor. When you want to plan a family, you go to your doctor. When you are nervous something is wrong with you or your child, you go to your doctor. As the largest multispecialty medical group, patients come to CCP for the majority of their healthcare needs. Our primary care offices are often the first stop for our patients, and this is where they build the strongest relationships. From there, the primary care team serves as the gateway to the trusted specialty offices within our organization. Patients know us and trust us, and we are lucky enough to build partnerships with generations of the same family.
I really believe that Community Care is a wonderful place to work, I have worked here now 25+ years. You will find if you like people and if you love healthcare you're going to really love working here. Nursing at CCP in primary care is about so much more than in the past, it's about education, helping patients with self-management and support, helping patients be motivated to make the changes in their life that they need to make their health better. All these things are a big part of nursing at CCP.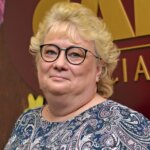 Ellen Guerin, LPN, CPC
Senior Program Manager; OSHA Safety Officer
Community Care Physicians Operations
Positive Environment
By providing seamless access to a variety of primary and specialty services, we create healthy communities, one patient at a time. 
Each employee directly impacts the patient experience and perception of quality. A positive environment begins with having shared goals, and all of CCP's employees share a common vision.
This vision statement was crafted and voted on by the employees of CCP, which makes our employees feel more engaged with our organization and committed to our service goals.
These goals are further bolstered by a comprehensive suite of services to drive our team to excellence, including orientation programs, professional development, robust training programs, forums to share ideas and motivate employees to remain engaged and committed contributors to CCP, and employee recognition programs to spotlight those who go above and beyond in patient care, teamwork, courtesy and generating new ideas.
Over the past few years, we have made wellness a high priority and critical component of CCP's strategic vision, in order to lead by example, but also to achieve the concrete benefits to having a healthier workforce.  We have wellness programs for both physical, mental and even financial wellness.
CCP has succeeded as an organization in part because of our people and our ability to attract and retain top talent.  Our employees are committed to CCP and have a sense of ownership, and overall enjoy working here with patients, their colleagues, and friends, which is evident based on their feedback.
At ImageCare, they are flexible with your schedule in order to make your home and work life a healthy and happy balance. There are countless opportunities to advance in your career. Here your coworkers turn into family, and your patients become your friends.
Jacqueline Reiner
PET/CT Tech Aide
ImageCare Medical Imaging
I heard about CCP through the internet, I was looking to join a family practice environment, and it just happened that CCP had a hiring fair going on. I jumped on the opportunity, and here we are today.

The process of coming onboard was a delightful experience, HR Swag! I have never received a gift card in the mail from any previous job welcoming me aboard. I truly enjoyed it, and I felt very welcomed to CCP. The Hiring team/Training team has orientation set up nicely, especially during this COVID season with many WebEx available and operations teams and trainers willing to travel to all locations if we needed extra help with the EMR system or truly anything for that matter.

The best part about getting to know my co-workers is that we truly work as a tight-knit team. We are very busy all the time, working efficiently is key. I can truly say that having an active Manager sets the tone for our office, supporting us in all things, from fun holiday themed masks to daily insightful emails she is on top of her game! This is a family practice, and Lisa makes our office truly feel like a family work environment too. I love coming to work. There is never a dull moment.

I enjoy working in healthcare simply because I love to put a smile on others faces. Helping those who can't help themselves. It's not a just a job to me. It is a passion to always serve others and to be a part of bettering the health of patients.
Koreen Young, MA
Community Care Family Practice Colonie
Central Management Services
The healthcare landscape is ever changing and the requirements placed upon practitioners can oftentimes seem like a burden.
CCP has a Management Services Organization (MSO) called CCP TASS, Inc., or TASS, which provides all non-clinical functions so our clinicians can focus on patient care. TASS's sole responsibility is to provide day-to-day technical, administrative, and business support for all the clinical activities in CCP. This distinctive structure allows our physicians and advanced practitioners to focus solely on the practice of medicine and our clinicians find special value in these services. Our unique business model is attractive to practitioners and practices who find business functions like billing, compliance, and IT overwhelming. With the non-clinical functions separated from the clinical ones, our physicians don't need to take time away from their patients to manage business operations.
We have seamless access to all central supporting aspects that create a successful physician run practice, including EMR, billing & coding, human resources, and information technology. Now we can focus on our mission and optimize our operational effectiveness, creating an environment where healthcare providers can work with the spirit of entrepreneurship and lead the field providing highest quality care for patients.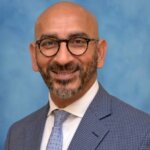 Dr. Manish Mehta, MD, MPH, FACS
Director
Vascular Health Partners